Project events
5G-MoNArch had organised two events: in Turin on May 24th, 2019 and in Hamburg on June 5th, 2019, to provide a live experience of the two testbeds to the public, disseminate the project's main conceptual results, and the results of the (simulation-based) technical verification and socio-economic validation of concepts.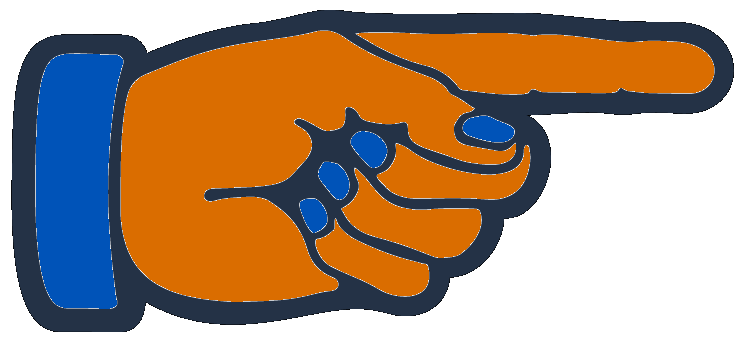 Please have a look at our summary pages for the two events in Turin and Hamburg
Project posters
The posters below have been presented at the events organised by 5G-MoNArch, or at conferences where 5G-MoNArch was present.
Hamburg Smart Sea Port testbed
Turin Touristic City testbed
Project videos
Please check out our 5G-MoNArch YouTube channel (link to external website: http://www.youtube.com/channel/UCnwNJv-nxvxWGOcdjD0ZZ7Q) for project videos on the overall approach, goals, and on the Touristic City testbed live experience.
For the Smart Sea Port testbed, project partners have provided several videos on the testbed setup and experience:
5G-MoNArch's Publication List
Publication activities of the project, including conference and journal papers
Title
Main Authors
Event / Publisher
Date
Material
Mobile Network Architecture: End-to-End Network Slicing for 5G and Beyond
Lars Christoph Schmelz, Albert Banchs, Mauro Boldi, Ömer Bulakci, Emilio Calvanese Strinati, David Gutiérrez-Estévez, Diomidis S. Michalopoulos, Jose Enrique G. Blazquez, Heinz Droste
Wireless World Research Forum, Meeting #39

Castelldefels, Spain
October 18-20, 2017
Slides

External Link

Network Resilience in Virtualized Architectures
Diomidis S. Michalopoulos, Borislava Gajic, Beatriz Gallego-Nicasio Crespo, Aravinthan Gopalasingham, and Jakob Belschner
International Conference on Interactive Mobile Communication, Technologies, and Learning

Special session on 5G Wireless and Optical Technologies for Mobile Communication Systems (IEEE)

Thessaloniki, Greece
November 30 - December 1, 2017
External Link
LAA as a Key Enabler in Slice-aware 5G RAN: Challenges and Opportunities
Emmanouil Pateromichelakis, Ömer Bulakci, Chenghui Peng, Jiayin Zhang and Yuan Xia
IEEE Communication Standards Magazine

Special issue on "Enabling 5G Verticals & Services through Network Softwarization and Slicing" (invited)

Volume 2, Issue 1
March 2018
External Link
The Path Towards Resource Elasticity for 5G Network Architecture
David M. Gutierrez-Estevez, Marco Gramaglia, Antonio de Domenico, Nicola di Pietro, Sina Khatibi, Kunjan Shah, Dimitris Tsolkas, Paul Arnold, Pablo Serrano
IEEE 2nd Workshop on Flexible and Agile Networks (FlexNets), co-located with IEEE WCNC

Barcelona, Spain

April 15 - 18, 2018
External Link
The path towards a cloud-aware mobile network protocol stack
P. Serrano, M. Gramaglia, D. Bega, D. Gutierrez-Estevez, G. Garcia-Aviles and Albert Banchs
Transactions on Emerging Telecommunications Technologies

Volume 25, Issue 5
May 2018
External Link
SEMPER: A Stateless Traffic Engineering Solution for WAN based on MP-TCP
Gines Garcia-Aviles, Marco Gramaglia, Pablo Serrano, Marc Portoles, Albert Banchs, Fabio Maino
IEEE International Conference on Communications (ICC)

Kansas City, MO, USA
May 20-24, 2018
External Link
A Graph Coloring based Inter-Slice Resource Management for 5G Dynamic TDD RANs
Emmanouil Pateromichelakis, Konstantinos Samdanis
IEEE International Conference on Communications (ICC)

Kansas City, MO, USA
May 20-24, 2018
External Link
Behavioural Network Traffic Analytics for Securing 5G Networks
S. Papadopoulos, A. Drosou, I. Kalamaras, D. Tzovaras
IEEE International Conference on Communications (ICC)

Kansas City, MO, USA
May 20-24, 2018
Slides

External Link
Slice as an Evolutionary Service: Genetic Optimization for Inter-Slice Resource Management in 5G Networks
Bin Han, Lianghai Ji, Hans D. Schotten
IEEE Access
June 2018
External Link
5G-MoNArch
L.C. Schmelz, A. Banchs, D. Michalopoulos, O. Bulakci, M. Gramaglia, D. Gutierrez Estevez
The European 5G Annual Journal
June 2018
External Link
Modelling of Computational Resources for 5G RAN
Sina Khatibi, Kunjan Shah, Mustafa Roshdi
European Conference on Networks and Communications (EuCNC)

Ljubljana, Slovenia
June 18-21, 2018
External Link
Enabling Vertical Industries Adoption of 5G Technologies: a Cartography of Evolving Solutions
Anastasios Zafeiropoulos, Panagiotis Gouvas, Eleni Fotopoulou, George Tsiolis, Thanos Xirofotos, Jose Bonnet, Gino Carrozzo, Stamatia Rizou, Anastasius Gavras, Maria Barros Weiss, Xavier Costa-Perez, Athul Prasad, Marco Gramaglia, Anna Tzanakaki, Dimitra Simeonidou, John Cosmas, Mikael Fallgren, Raul Muñoz, Ricard Vilalta
European Conference on Networks and Communications (EuCNC)

Ljubljana, Slovenia
June 18-21, 2018
External Link
Cognitive Network Fault Management Approach for Improving Resilience in 5G Networks
Borislava Gajic, Christian Mannweiler, Diomidis S. Michalopoulos
European Conference on Networks and Communications (EuCNC)

Special Session SPS4b: 5G Mobile Network Architecture and New Radio Advances

Ljubljana, Slovenia
June 18-21, 2018
External Link
5G Island for Network Resilience and Autonomous Failsafe Operations
Bin Han, Marcos Rates Crippa and Hans Schotten
European Conference on Networks and Communications (EuCNC)

Special Session SPS4b: 5G Mobile Network Architecture and New Radio Advances

Ljubljana, Slovenia
June 18-21, 2018
External Link
Overall 5G-MoNArch Architecture and Implications for Resource Elasticity
D. Gutierrez-Estevez, Ö. Bulakci, Q. Wei, C. Mannweiler, M. Gramaglia,

M. Shariat, P. Arnold,
N. di Pietro, G. Dandachi, D. Tsolkas
European Conference on Networks and Communications (EuCNC)

Special Session SPS4a: Resource elasticity for 5G network architecture

Ljubljana, Slovenia
June 18-21, 2018
External Link
On the Benefits of Bringing Cloud-Awareness to Network Virtual Functions
P. Serrano, Marco Gramaglia, Dario Bega,
David Gutierrez-Estevez, Gines Garcia-Aviles and Albert Banchs
European Conference on Networks and Communications (EuCNC)

Special Session SPS4a: Resource elasticity for 5G network architecture

Ljubljana, Slovenia
June 18-21, 2018
External Link
Dynamic Deployment of Virtual Network Functions in Heterogeneous Telco Clouds
Antonio De Domenico, Nicola di Pietro, Ghina Dandachi, and Emilio Calvanese Strinati
European Conference on Networks and Communications (EuCNC)

Special Session SPS4a: Resource elasticity for 5G network architecture

Ljubljana, Slovenia
June 18-21, 2018
External Link
Slice-Aware Elastic Resource Management
Sina Khatibi, Irina Balan, Dimitris Tsolkas
European Conference on Networks and Communications (EuCNC)

Special Session SPS4a: Resource elasticity for 5G network architecture

Ljubljana, Slovenia
June 18-21, 2018
External Link
The Economic drivers for network elasticity
Julie Bradford, Simon Fletcher
European Conference on Networks and Communications (EuCNC)

Special Session SPS4a: Resource elasticity for 5G network architecture

Ljubljana, Slovenia
June 18-21, 2018
External Link
Bandwidth Part Adaptation and Processing Time Evaluation with OpenAirInterface
Michael Einhaus, Mohamad Buchr Charaf, Igor Kim, Paul Arnold
IEEE Vehicular Technology Conference (VTC) 2018 Fall

Chicago, USA
August 27-30, 2018
External Link
Optimal Cross Slice Orchestration for 5G Mobile Services
Dinh Thai Hoang et.al.
IEEE Vehicular Technology Conference (VTC) 2018 Fall

Chicago, USA
August 27-30, 2018
External Link
Future integrated communication network architectures enabling heterogeneous service provision
Paul Arnold and Dirk v. Hugo
Advances in Radio Science Kleinheubacher Berichte
September 2018
External Link
Performance Assessment of Open Software Platforms for 5G Prototyping
Francesco Gringoli, Paul Patas, Carlos Donato, Pablo Serrano, Yan Grunenberger
IEEE Wireless Communication Magazine

Volume 25, Issue 5
October 2018
External Link
Customised Industrial Networks – Network Slicing Trial at Hamburg Sea Port
P. Rost, M. Breitbach. H. Roreger, B. Erman, C. Mannweiler, R. Miller, I. Viering
IEEE Wireless Communication Magazine

Special Issue on 5G Testing and Field Trials

Volume 25, Issue 5
October 2018
External Link
POSENS: a practical open-source solution for end-to-end network slicing
Gines Garcia, Marco Gramaglia, Pablo Serrano, Albert Banchs
IEEE Wireless Communication Magazine

Volume 25, Issue 5
October 2018
External Link
A Markov Model for 5G Slice Admission Control
Bin Han, Di Feng, Hans D. Schotten
IEEE Networking Letters

Volume 1, Issue 1
October 2018
External Link

A Multi-traffic Inter-cell Interference Coordination Scheme in Dense Cellular Networks
V. Sciancalepore, I. Filippini, V. Mancuso, A. Capone and A. Banchs
IEEE/ACM Transactions on Networking

Volume 26, Issue 5
October 2018
External Link
Network Slicing for Guaranteed Rate Services: Admission Control and Resource Allocation Games
Pablo Caballero, Albert Banchs, Gustavo de Veciana, Xavier Costa-Perez, Arturo Azcora
IEEE Transactions on Wireless Communications

Volume 17, Issue 10
October 2018
External Link
CARES: Computation-aware Scheduling in Virtualised Radio Access Networks
Dario Bega, Albert Banchs, Marco Gramaglia, Xavier Costa-Perez, Peter Rost
IEEE Transactions on Wireless Communications

Volume 25, Issue 5
October 2018
External Link
Identifying 5G System Enhancements: Enabling technologies for multi-service networks
Ömer Bulakci, Qing Wei, Aravinthan Gopalasingham, Antonio De Domenico, Mehrdad Shariat, Emmanouil Pateromichelakis, Fabrizio Moggio, Dimitris Tsolkas, Christian Mannweiler, Marco Gramaglia, Stavros Papadopoulos, Marcos Rates Crippa, Dimitrios Tzovaras
IEEE Conference on Standards for Communications and Networking (CSCN)

Paris, France
October 29-31, 2018
External Link
Admission and Congestion Control for 5G Network Slicing
Bin Han, Antonio De Domenico, Ghina Dandachi, Anastasios Drosou, Dimitrios Tzovaras, Roberto Querio, Fabrizio Moggio, Ömer Bulakci, Hans D. Schotten
IEEE Conference on Standards for Communications and Networking (CSCN)

Special Session on 5GPPP Pre-Standardization

Paris, France
October 29-31, 2018
Slides

External Link


5G-MoNArch Use Case for ETSI ENI: Elastic Resource Management and Orchestration
David Gutierrez Estevez et.al.
IEEE Conference on Standards for Communications and Networking (CSCN)

Paris, France
October 29-31, 2018
External Link
How should I slice my network? A multi-service empirical evaluation of resource sharing efficiency Enabling technologies for multi-service networks
Cristina Marquez, Marco Gramaglia, Marco Fiore, Albert Banchs, Xavier Costa-Perez
ACM Mobicom 2018

New Delhi, India
October 29 - Nov 2, 2018
External Link
IMT-2020 Evaluation: Calibra-
tion of NOMOR's System Level
Simulator
Lang Yu, Christiane Dietrich, Volker Pauli
November, 2018
External Link
Design and Validation of a Multi-service 5G Network with QoE-aware Orchestration
Marco Gramaglia, Ignacio Labrador Pavón, Francesco Gringoli, Gines Garcia-Aviles, Pablo Serrano
ACM WiiNTECH 2018

New Delhi, India
November 02, 2018
External Link
5G Multi-Connectivity with Non-Ideal Backhaul: Distributed vs Cloud-Based Architecture
Diomidis S. Michalopoulos, Andreas Maeder, Niko Kolehmainen
IEEE Globecom

WS on Cloudified Architectures for 5G and Beyond

Abu Dhabi, United Arab Emirates, United Arab Emirates

December 9-13, 2018
External Link
A Machine Learning approach to 5G Infrastructure Market optimisation
Dario Bega, Marco Gramaglia, Albert Banchs, Xavier Costa-Perez and Vincenzo Sciancalepore
IEEE Transactions on Mobile Computing


February 2019
External Link
A Flexible Network Architecture for 5G Systems
Mehrdad Shariat et.al.
Wiley Transactions on Wireless Communications and Mobile Computing

Volume 2019
February 2019
External Link
Network Slicing Games: Enabling Customisation in Multi-Tenant Mobile Networks
Pablo Caballero, Albert Banchs, Gustavo de Veciana, Xavier Costa-Perez
IEEE/ACM Transactions on Networking

Volume 27, Issue 2
February 2019
External Link

End-to-End Data Analytics Framework for 5G Architecture
Emmanouil Pateromichelakis et.al.
IEEE Access

Volume 7
March 2019
External Link
A business case for 5G mobile broadband in a dense urban area
Juan Rendon Schneir et.al.
Telecommunications Policy - The International Journal of ICT Economy, Governance and Society
April 2019
External Link
Slice-aware 5G Dynamic Small Cells
Ömer Bulakci, Emmanouil Pateromichelakis
IEEE Wireless Communications and Networking Conference (WCNC) 2019

Marrakech, Morocco
April 15-18, 2019
External Link
Security Considerations in 5G Networks: A Slice-Aware Trust Zone Approach
D. Schinianakis, R. Trapero, D. S. Michalopoulos, B. Gallego-Nicasio Crespo
IEEE Wireless Communications and Networking Conference (WCNC) 2019

Marrakech, Morocco
April 15-18, 2019
External Link
A Utility-driven Multi-Queue Admission Control Solution for Network Slicing
Bin Han, Vincenzo Sciancalepore, Di Feng, Xavier Costa-Perez, Hans D. Schotten
IEEE International Conference on Computer Communications (INFOCOM) 2019

Paris, France
April 29 - May 2, 2019
External Link
DeepCog: Cognitive Network Management in Sliced 5G Networks with Deep Learning
D. Bega, M. Gramaglia, M. Fiore, A. Banchs, X. Costa-Perez
IEEE International Conference on Computer Communications (INFOCOM) 2019

Paris, France
April 29 - May 2, 2019
External Link
α-OMC: Cost-Aware Deep Learning for Mobile Network Resource Orchestration
D. Bega, M. Gramaglia, M. Fiore, A. Banchs, X. Costa-Perez
IEEE International Conference on Computer Communications (INFOCOM) 2019
(Workshop)

Paris, France
April 29 - May 2, 2019
External Link
Small Cell Deployment Along Roads: Coverage Analysis and Slice-Aware RAT Selection
Gourab Ghatak , Antonio De Domenico, and Marceau Coupechoux
IEEE Transaction on Communications
May 2019
External Link
A Comprehensive Survey of RAN Architectures towards 5G Mobile Communication System
Mohammad Asif Habibi, Meysam Nasimi, Bin Han, and Hans D. Schotten
IEEE Access
May 2019
External Link
5G-MoNArch
L.C. Schmelz, A. Banchs, D. Michalopoulos, O. Bulakci, M. Gramaglia, D. Gutierrez Estevez
The 5G Annual Journal
May 2019
External Link
A Framework for RAN Performance Evaluations based on Software Defined Radio
Michael Einhaus, Igor Kim, Mohamad Buchr Charaf, Jens Klinger
ITG Fachtagung Mobilkommunikation (VDE)

Osnabrück, Germany
May 15-16, 2019
External Link
Data Duplication for High Reliability: A Protocol Level Simulation Assessment
Diomidis S. Michalopoulos, Volker Pauli
IEEE International Conference on Communications (ICC) 2019

Shanghai, China
May 20-24, 2019
External Link
Optimal Computational Resource Allocation and Network Slicing Deployment in 5G Hybrid C-RAN
Antonio De Domenico, Ya-Feng Liu, Wei Yu
IEEE International Conference on Communications (ICC) 2019

Shanghai, China
May 20-24, 2019
External Link
A Future-proof Management and Orchestration Architecture for 5G Multi-Domain Networking
Vincenzo Sciancalepore et.al.
IEEE Access

Volume 7
June 2019
External Link
Resource Sharing Efficiency in Network Slicing
C. Marquez, M. Gramaglia, M. Fiore, A. Banchs, X. Costa-Perez
IEEE Transactions on Network and Service Management
June 2019
External Link
A Hybrid Approach for Data Duplication and Network Coding
Jakob Belschner, Diomidis S. Michalopoulos
EuCNC 2019

Valencia, Spain
June 18 – 21, 2019
External Link
Telco Cloud Resilience: Synergies between Fault and Security Management
Borislava Gajic, Ruben Trapero Burgos, Diomidis S. Michalopoulos
EuCNC 2019

Valencia, Spain
June 18 – 21, 2019
External Link
Elastic Slice-Aware Radio Resource Management with AI-Traffic Prediction
Sina Khatibi, Alba Jano
EuCNC 2019

Valencia, Spain
June 18 – 21, 2019
External Link
Slice-aware resource orchestration of an elastic 5G network via evolutionary algorithms
Mpatziakas A., Papadopoulos S., Khatibi S., Drosou A., Tzovaras D.
EuCNC 2019 - – Workshop Artificial Intelligence for 5G Networks

Valencia, Spain
June 18 – 21, 2019
External Link
An Analysis of Redundancy Schemes on Cloud Radio Access Network Reliability
Kunjan Shah, Sina Khatibi, Borislava Gajic
EuCNC 2019 - Conference Poster

Valencia, Spain
June 18 – 21, 2019
Poster
vrAIn: A Deep Learning Approach Tailoring Computing and Radio Resources in Virtualised RANs
Jose A. Ayala-Romero et.al.
ACM Mobicom 2019

Los Cabos, Mexico
Accepted - October 21-25, 2019
Artificial Intelligence for Elastic Management and Orchestration of 5G Networks
David M. Gutierrez Estevez et.al.
IEEE Wireless Communications Magazine, 2019
Accepted
External Link